Draw, manage & collaborate
never before.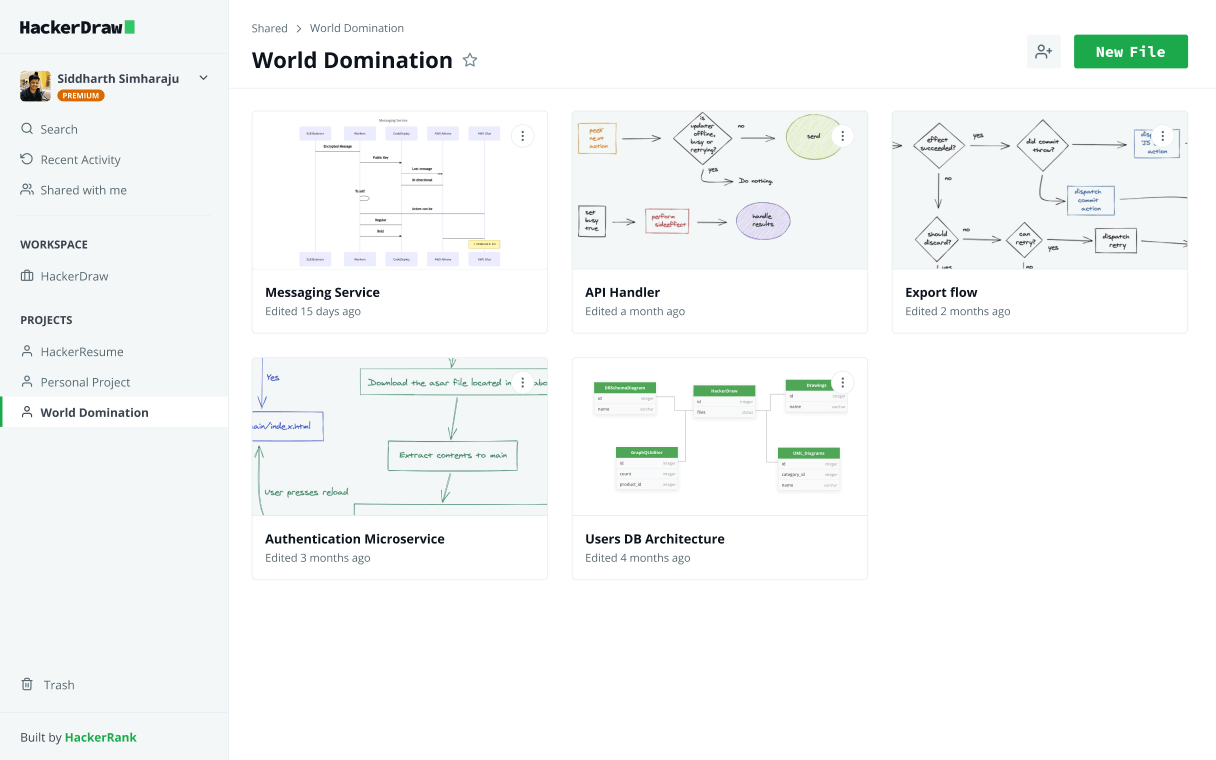 Whiteboard
Your Team's Biggest Ideas on
Paper.
Brainstorming with your team is paramount to making important business and technical decisions. With Hackerdraw, you can bring your team together in one place and collaborate with ease.
Sequence Diagrams
System architecture.
Simplified.
Using our text-to-diagram feature, you can now create a single pane of glass view of your architecture and adeptly chalk out how different systems, models and databases interact with one another.
Database Diagrams
Database modelling on
*steroids.
Dive deep into your database schemas; reorder, reorganize and scale your solutions from the get-go.
Mind Maps
Mindmaps that flow like your
ideas.
Whether you're taking notes, planning, diagramming, or simply letting your creative your juices flow, HackerDraw makes it incredibly easy (and fun) to do so with mind maps. Believe us when we say — once you go HackerDraw, you never go back!
Look at what our customers are saying!